News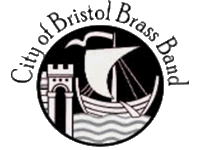 Published on September 22nd, 2019
City of Bristol Adopt Composer
City of Bristol Brass Band are proud to announce they have been successful in applying to the Making Music Adopt-a-Composer scheme.
Band Chair, Steve Ellis, said "We are really looking forward to our partnership with Laura Shipsey, a new name in the world of brass bands music, to create a brand new work. Plans are underway for an exciting and prestigious performance next summer. We are particularly pleased to discover that, as far as we can ascertain, we are the first brass band to be accepted on to the scheme."
Adopt a Composer, the year-long project run by Making Music in partnership with Sound and Music, pairs leisure-time vocal and instrumental music groups with some of the UK's most promising composers to work together to create a brand new piece of music. Now in its 19th year, this unique scheme offers amateur musicians the chance to work
directly with a professional composer, and to be actively involved in the creative process.
Composers in turn have the chance to form a close working relationship with their group, allowing them to develop a piece in response to a group's personality and interests, with the project culminating in a premiere performance and recording.
Since it began in 2000, Adopt a Composer has produced over 100 new commissions, creating hugely diverse works and exciting peformances, from a piece based on the experience of a bike ride across Edinburgh to a choral work based on composer Clara Schuman. Composers receive guidence from an established team of mentors (Colin Riley, David Horne, Emily Crossland, Fraser Trainer and Jenni Pinnock) with many going on to
national and international success.
Selected pairings for 2019/20 showcase the breadth and vibrancy of the UK's leisure -time music scene, ranging from choirs and brass bands to folk orchestras and youth improvising groups.
Laura Shipsey studied composition at Durham University and completed her Masters at Cardiff University. She is a Britten Pears Young Artist and has written for the Aldworth Philharmonic, Cambridge Heidelberg Montpellier Youth Orchestra, and the Ligeti Quartet.