News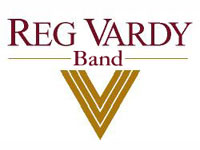 Published on September 26th, 2019
Death of Jimmy Thompson Announced
The Reg Vardy Band is very sad to announce the death on 24th September of former principal baritone and North East banding legend Jimmy Thompson. Jimmy joined the Ever Ready Band in the early 1970s with his brother Ronnie from the nearby Morrison Busty Colliery Band. The pair soon became known for their virtuosity and sound, Ronnie on bass trombone and Jim on principal baritone. Jimmy went on to hold the record for the number of regional contest wins as a bandsman, all with Ever Ready and subsequently the Reg Vardy Band until his retirement due to ill health in the late 2000s.
The band's Facebook page has been flooded with messages of condolence for his family as well as reminiscences of Jimmy's wonderful playing and astuteness at picking out winning performances at contests. Jim was a true gentleman, and will be sadly missed. Reg Vardy Band in particular will miss his prowess with the well-aimed "band grenade", always accompanied by a chuckle, a twist of his tie and a wink.
The band would like to send heartfelt condolences to Jim's widow Elizabeth, son Chris, twin brother Ronnie and the wider family.