News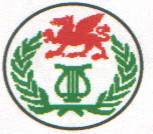 Published on November 26th, 2019
RESULTS: SEWBBA Autumn Festival 2019 & League Results
Held at Stanwell School (Penarth), 26 bands competed across four sections in an exciting day of own-choice music. The 2019 Welsh League Champions for each section were also decided, as this was the last of three contests that make up the Welsh League.
Exhibitors from Brass Band World, Pencerdd Music and Mr Tuba came along, and the fantastic catering facilities (including licenced bar) went down a treat!
Kapitol Promotions would like to thank everyone who took part in the contest, as well as the hard-working Event Crew, adjudicators (Christopher Bond, Nigel Seaman & David Hirst) and comperes David Hayward & Alan Bourne. A special mention also to the RAF St Athan Voluntary Band, who helped run the Youth Section on the day.
COMBINED CHAMPIONSHIP SECTION/SECTION 1:
1. City of Cardiff M1 (Christopher Bond)
2. Ebbw Valley (Nigel Seaman)
3. Tongwynlais Temperance (Carl Saunders)
4. BTM (Jeff Hutcherson)
5. Pontardulais Town (Paul Jenkins)
6. Markham & District (Matt Rowe)
Best Section 1 Band – BTM
Best Instrumentalist – Tim Jones (Principal Euphonium, BTM)
Best Trombone – Bethan Cooke (Solo Trombone, Ebbw Valley)
Best Bass Section – BTM
SECTION 2:
1. Newport Borough (Robin Hackett)
2. Abertillery Town (Joshua Ruck)
3. Mid Rhondda Thomas Coaches (Alan Gibbs)
Best Instrumentalist – Amy Hackett (Flugelhorn, Newport Borough)
SECTION 3:
1. Taff Vale (Gareth Ritter)
2. City of Cardiff M2 (Martyn Ford)
3. RAF St Athan Voluntary (Alan Bourne)
4. Severn Tunnel (Gavin Clemons)
5. Briton Ferry Silver (Jeff Pearce)
6. Ynyshir (Dean Evans)
7. Upper Rhondda (Graham Shepherd)
Best Instrumentalist – Claire Bourne (Principal Cornet, RAF St Athan Voluntary)
Best Horn Section – Taff Vale
Youngest Player in Sections 4/3 – Noah Jones, Ynyshir
SECTION 4:
1.Cwmtawe (Wayne Pedrick)
2.Gwaun Cae Gurwen (Robert Burnett)
3.Crosskeys Silver (Siôn Rhys Jones)
4.Cwmbran (Adrian Browning)
5.Oakdale Silver (Kerry Bowden)
6.Newbridge Celynen (Geraint Barnes)
Best Instrumentalist – Ellis Davies (Principal Cornet, Crosskeys Silver)
WELSH LEAGUE 2019 RESULTS
The Championship Section 2019 Welsh League awards were not presented, as Championship Section bands only entered one Welsh League contest in 2019 (the Autumn Festival). Bands must have competed in at least two Welsh League contests during the calendar year to be eligible for a Welsh League award.
SECTION 1
Champion Bands (Joint): BTM, Pontardulais Town
Runners Up: Markham & District
SECTION 2
Champion Band: Newport Borough
Runners Up: Mid Rhondda Thomas Coaches
SECTION 3
Champion Band: RAF St Athan Voluntary
Runners Up (Joint): Severn Tunnel, Taff Vale
SECTION 4
Champion Band: Gwaun Cae Gurwen
Runners Up: Cwmtawe
Eric James Conductor of the Year 2019 – Robin Hackett
Life Membership – Robert Burnett