News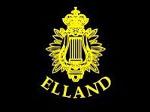 Published on February 18th, 2020
Elland Silver Band's Annual Slow Melody Contest
2020 marks the 31st anniversary of Elland Silver Band's annual slow melody contest. Over the years the contest has had the pleasure of welcoming some 1600 musicians. Many young players have gone on to become some of countries leading brass players, conductors and music educators.
This year event will be held on Saturday 23rd May 2020 and will be held at Southgate Methodist Church, Elland. The venue has excellent acoustics, a separate refreshment area and adjacent rooms for warm up. We will also be able to offer soloists the opportunity to perform with piano accompaniment and are also hoping to attract entrants in our sections for tuned percussionist (xylophone, glockenspiel and vibraphone). 
Once again the event is open to players of all ages and abilities and sees players playing a lyrical solo to demonstrate their best tone, breathe control and musicianship. Duets and quartets can be any style to demonstrate ensemble skills. Classes are grouped in age bands and we also run novice classes for first timers.
This year's contest will be adjudicated by renowned tenor horn soloist, Sheona White.
As well as annual and keep sake trophies, winners will also receive a music voucher, sponsored by Band Supplies.
Kathleen Harrison told A4B "As far as we are aware it's one of the longest running competitions of its kind in the country and were very keen to uphold that tradition. The church offers excellent facilities and a lovely acoustic to perform in".
Once again we are grateful to welcome Band Supplies as our principal sponsor.
Entry forms are available from the Band Secretary, Kathleen Harrison via email at [email protected] or from our website www.ellandsilverband.co.uk.
The closing date for entries is Friday 15th May 2020.