News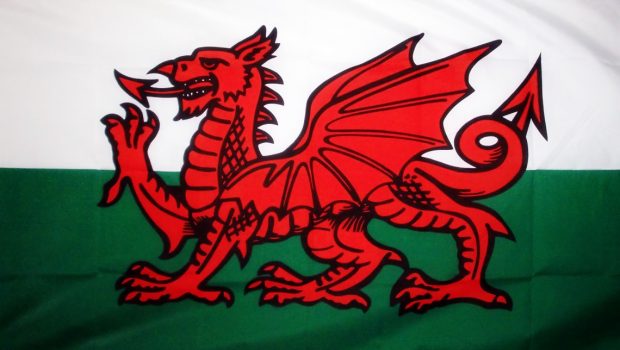 Published on February 27th, 2020
Welsh Regional Brass Band Championships 4th Section Preview & Prediction
4th SECTION – SUNDAY, 1ST MARCH 2020
Testpiece: Neverland by Christopher Bond
Adjudicators: Nicholas Garman and Jonathan Pippin
DRAW: 09:00
COMMENCE: 10:00
No. Band Conductor
Buckley Brass Steve Pugh-Jones
Crosskeys Silver Sion Rhys Jones
Cwmtawe Wayne Pedrick
Newbridge Celynen Geraint Barnes
Northop Aled Williams
Oakdale Silver Kerry Bowden
Ogmore Valley Danny Stone
Royal Oakeley Silver Paul Williams
Buckley Brass
The Flintshire based Buckley Brass will be hoping to do better this year than their solid showing of 4th place in Wrexham last year. They could well follow in the footsteps of their sister band Royal Buckley Town, who got the all important invite to Cheltenham in the 2nd section in 2019.
Crosskeys Silver 
A few podium finishes at local contests towards the end of 2019 will certainly have been cause for celebration for Crosskeys Silver who will be hoping to do just the same as they take to the stage with conductor Sion Rhys Jones. Sion will have a busy day as he will be playing 2nd euphonium with Cory Band in the afternoon.
Cwmtawe  
Cwmtawe will be hoping to repeat their success of 2018, when they came 2nd at the Welsh Regional Championship and followed that up with 3rd place at the National Finals. The band will be conducted by the very experienced Wayne Pedrick, who is no stranger to success with this band.
Newbridge Celynen
After returning to the contesting platform recently for the first time in over 10 years, it is great to welcome Newbridge Celynen to the competition. Their conductor Geraint Barnes will be hoping to get off to a flying start with their area appearances with Christopher Bond's 'Neverland'.
Northop
Northop Brass make the trip south for the first time since they came 4th in the 3rd section in 2015. Conducted by Aled Williams, they'll be hoping to repeat the success they had in 2014 when they won both the 4th section of the Welsh Championships and the National Finals.
Oakdale
Oakdale make a welcome return to the competition, having not competed since 2017. The Caerphilly based band will be conducted by the experienced Kerry Bowden, who has had 10 podium finishes at the Welsh Championships across various sections.
Ogmore valley 
After not making the trip north to Wrexham last year, Ogmore will be wanting to gain a standing in the gradings table on Christopher Bond's 'Neverland'. Conducted by Danny Stone for the first time in a contest, the band will want to make its mark.
Royal Oakeley Silver 
Another North Walian contender is Royal Oakeley who makes the long trip from North Wales to Swansea. After a less than thrilling result at the contest last year, the band will be hoping to finish higher up on the table with conductor Paul Williams.
Prediction
This section is really open to any contender, but surely those bands who have competed in local contests towards the end of 2019 will be in with a fighting chance of an all important invitation to the National Finals. Dark horses come in the form of those bands that have not competed for several years.
We go for:
Cwmtawe
Crosskeys Silver
Buckley Brass
Northop
Oakdale
Ogmore Valley
Dark horse: Newbridge Celynen