News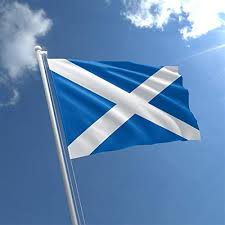 Published on March 6th, 2020
Scottish Brass Band Championships 2020 Fourth Section With 4b Preview & Predictions
Pre Drawn: Commences at approx. 9.30am (4b approx. 1pm) on Sunday March 8th
Adjudicators: Anne Crookston & Jappie Dijkstra (4b: Gareth Bowman)
Test Piece: Neverland by Christopher Bond (4b: 15 min own choice programme)
Bands
1 Bon Accord Silver B Jennifer Cook
2 Brass Sounds Inverclyde Wendy McCorkell
3 Callander Brass Ian Milligan
4 Coalburn Intermediate David Fehilly
5 Dundee Instrumental Robert McDonald
6 Dunfermline Town Andy Shaw
7 Forfar Instrumental Donald Innes
8 Hawick Saxhorn Stuart Black
9 Kilmarnock Concert Scott Walker
10 MacTaggart Scott Loanhead George Cameron
11 Newland Concert Simon Railton
12 Peebles Burgh Peter Holmes
13 Queensferry Community Brass James Anderson
14 Stranraer Brass Angela Miller
Bands 4b
1 Esk Valley Brass Alan Fernie
2 Brass Central Strathearn Tom Smith
3 Clackmannan District Youth Luci Lamb
Preview
If you manage to stir yourself from your slumber after the excitement from the day before, then my suggestion would be to stuff a bacon roll down and head in to hear Sections Four and 4b. If the desire to support our kin isn't strong enough then there are two other good reasons to join us. Firstly, Neverland by Christopher Bond may just be the best test piece of this round. Its magical retelling of the Peter Pan story has excitement and an absolutely stunning lyrical section which, if the bands can capture the fairy dust, sports some gloriously rich harmonies surrounding a simple, beautiful melody. Fourth Section bands should be delighted with the offering to their level and all of this richness of childhood fantasy is very accessibly written; the audience should be able to be transported with Darlings on more than one occasion.
Coupled with this is a unique feature within the regional championships and quite possibly one of the best ideas to come to the contest stage in recent years. The Scottish Brass Band Association's push to see new bands have a pathway to enter and experience contest life, has culminated with the ever popular Section "4b", an own choice programme of 15 minutes presented by each band with no real competitive edge but an adjudication and a great chance to hear young folk, new folk and good music brought to the big stage. If you do decide to come to one or both these events, then bring your cheering voice and clapping hands – it will be a fun precursor to the Championship Section in the afternoon.
So, who has a chance to move up the ranks?
Bon Accord Silver B Band
The intermediate step through, what is the highly successful, Bon Accord organisation. You may think that a Fourth Section to Championship Section gap is a massive bridge to traverse, but even at this level the focus on quality of sound and discipline to and precision within the music is re-inforced. Jennifer Cook knows her band well and leads clearly, at least from an audience perspective, and whilst Bon Accord B have been solid at this level since 2014 (including a very good 3rd place in 2017), it may just about be time for them to step up a grade.
Brass Sounds Inverclyde 
Another Scottish band that like to instruct, develop and showcase youth within their ranks. Their production of players, who often move on to other pastures when they leave for college and university, has seen BSI move four times between the Third and Fourth Sections since 2013. They have returned to the Fourth Section this year, but on their day, they are technically aware and musically adept, such is the quality of their work with changing faces. Wendy McCorkell has had the baton since the Band Supplies Scottish Challenge in 2019 and she will have been buoyed by a very solid performance taking 1 Second Section and 2 Third Section scalps.
Callandar Brass
Led by Ian Milligan, have recently only contested at the Scottish Championships, but their performances are always heartfelt and full of endeavour. They have scored a 9th and 12th respectively in 2018 and 2019 but they are former winners of the Fourth Section, taking the 1st Place trophy and Cheltenham qualification in 2014. Much will depend on whether they bring a full line up, but as the bands are so closely matched at this level, don't count them out from pulling a potential surprise.
Coalburn Intermediate 
Making their debut in the Fourth Section this year after some fantastic performances in Section 4b. We all know the quality of the work and structure at Coalburn as a whole and David Fehilly has led some brilliant programmes in recent years that some Third Section bands would have been proud of. If they have kept their discipline and managed the transition between concert work and test piece work, two very different styles, I wouldn't be surprised if they hit the trophy places.
Dundee Instrumental 
Dundee have been solid mid table workers in the Fourth Section since 2011 and have had Robert McDonald at the front since 2016. You have to search all the way back to 2007 for their last trophy, a 2nd Place at the Scottish Championships playing Wilby's, The Seasons. On recent performances, I think they could finish this contest in the top half and if they can build on last year's 5th, they may even be promotion contenders.
Dunfermline Town 
Return to the Fourth Section after three Scottish Championships in the level above. Andy Shaw is the experienced head that brings them to Perth this year and he isn't without success conducting the Fife band: a promotion grabbing 2nd Place in 2016 with the Journal of Phileas Fogg and a 2nd Place in the Fife Band Festival of 2017. This is a band that can run both hot and cold, but there is no doubt that, technically, they are capable of a stirring performance of a piece like Neverland. They should be up there by results time.
Forfar Instrumental 
Returned to the contest stage in 2015 after a hiatus lasting 13 years. Terrance Jackson couldn't break into the top 10, but the fact that they have been consistently arriving at Perth after so long out, is very encouraging. Donald Innes will be hoping to step them up a level this year and if they can play with control and compassion to this wonderful score, Forfar could yet upset a couple of bands.
Hawick Saxhorn 
Last Time this band achieved a single figure placing at the Scottish Championships was in 2012 when Alan Fernie conducted Ralph Vaughan William's, English Folk Song Suite. Stuart Black brings them to Perth this year and the Flugel Horn player who is a constant within the Borders banding scene should be aiming for a top 10 result. He is an intelligent reader of scores and has experience at a number of levels; this positivity may be enough for him to coax out a top half performance from the Terries this year.
Kilmarnock Concert Brass 
A band that have had an absence from contesting between 2014 and 2017 but their return has caught the attention of many within Scottish banding. With Scott Walker at the front, they scored 3rd at the Fife Band Festival in 2017, they were 8th in 2017 and 2018's Scottish Championships and then caught everyone off guard with a 4th place at the Band Supplies Scottish Challenge in 2018, beating a raft of First, Second and Third Section bands in the process. Last year they just missed out on promotion with a 3rd place in Perth. If they have brought their A game, then they should be going up this year.
MacTaggart Scott Loanhead 
This band have spent more time in the Third Section than the Fourth since 2012 and you don't have to look deeply at their organisation to see why: a great youth band setup and fans and families that are heavily invested in seeing success. They will have been a little disappointed with last year's 7th place, but if their corner seats can perform to potential, they could make some wonderful music on Sunday. The mercurial George Cameron may not have a massive name in conducting, but the Kirkintilloch Solo Euphonium is anything but a banding novice – and he loves a good melody and lyrical piece. This could be a match sprinkled with fairy dust.
Newland Concert Brass 
Returned to contesting with a performance in Section 4b in 2014. Under Paul McKelvie, they then consistently achieved top half performances all the way to 2018. Last year, they were unlucky to lose out to Penicuik in the promotion race, but their 2nd Place bought them a ticket to Cheltenham which they duly cashed in. They weren't also rans either – a 10th place at the National Championships is nothing to sniff at. Their recent form sees them in top position for promotion this year and Whitburn graduate, Simon Railton will be looking to add another trophy to his new cabinet.
Peebles Burgh 
Another band that have recent experience in both the Third and Fourth Sections. Their solid 4th place last year's means they start this year in a very strong position. That being said, the bands they will be up against make this contest a tough proposition. Peter Holmes has good experience at this level and has drawn a trophy winning performance before, a 1st Place with Newmains and District at the Fife Band Festival in 2016. If they can find the extra gear in their performance craft that was only just absent last year, a trophy is well within the reach of this Borders band.
Queensferry Community Brass 
This Band didn't join us at the Scottish Championships last year, so we welcome them back enthusiastically to the pinnacle of the Scottish contesting calendar. James Anderson has been an almost permanent fixture with Queensferry since they transitioned from youth band to senior band in 2004. In recent years, they have generally ended up in the bottom half of the pack, but that hasn't been because they have lacked commitment and desire. They can go on stage with a few seats missing but that has never stopped them from providing the audience with a musical rendition of test pieces.
Stranraer Brass
Had a good stint at the Scottish Championships, competing consecutively since 2014. They have done their work quietly and diligently, possibly because they are stuck out on their own on the west coast: they are closer to Northern Ireland than they are to a majority of bands in Scotland. And yet, work they have – their youth band was established in 2016 and you will have seen some of those kids not only graduate to the senior band, but win medals at the Scottish Solo and Ensemble Championships. With a 14th, 9th, 5th and 8th behind them in previous Perth visits, I just wonder if, under Angela Miller, they could be trophy contenders this year.
Predictions
It goes without saying that the Fourth Section is notoriously difficult to judge, and this year is tougher: the bands that will go on stage will ensure that it genuinely will be the performance that leaves nothing in the rehearsal room that will win. I'm going for Kilmarnock followed by Dunfermline and Newland to make up the trophy positions. Stranraer and Peebles conclude my top five and I just wonder if Loanhead could sneak something out here too.
1.     Kilmarnock Concert
2.     Dunfermline Town
3.     Newland Concert
4.     Stranraer
5.     Peebles Burgh
Dark Horse: MacTaggart Scott Loanhead
Section 4b
There are no gradings or predictions to do here but it should be a fun run out before the big hitters arrive at 2.30pm. 
Esk Valley Brass debut in Perth this year and are led by the indefatigable Alan Fernie. He is sure to pick a crowd-pleasing programme, possibly with one of his own creations, to test his young folk. 
Brass Central Strathearn also debut in Section 4b this year, although you can see some of their graduates dotted round the stands already. Tom Smith no doubt, wants their first trip to Perth to be one to remember. 
Clackmannan District Youth are also debutants to the Scottish Championships and are led by the Solo Euphonium of the senior band, Luci Lamb. She comes with plenty of enthusiasm and experience from throughout the UK and her knowledge and energy should make this an exciting performance.