Contests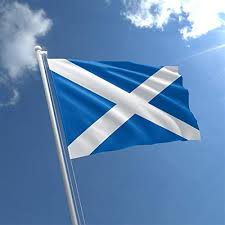 Published on March 7th, 2020
LIVE: Scottish Brass Band Championships 3rd Section
Results
Croy Silver
Langholm Town
Renfrew Burgh
Dysart Colliery Silver Band
Whitburn Heartlands
Shotts St Patrick's
Barrhead Burgh
Penicuik Silver
Highland Brass
Buckhaven and Methil
Top 5 Predicted Results – A disclaimer, it sounds really different from the top levels of Perth to the lower ones:
From here it genuinely sounds like one band shone beyond the rest, however the next places will be decided by exactly what the adjudicators wanted in music style and interpretation. If they don't like what we liked the order could be very different as no band today really managed to engage without suffering in some area of precision or tuning. That being said, this was a tough, tough test – no one should walk away distraught with how they performed. Well done bands.
Croy Silver
Dysart Colliery Silver Band
Langholm Town
Highland Brass
Shotts St Patrick's
Band 10 – Whitburn Heartlands
Last band of the Section. Let's be having you! Pretty clean opening that is setting a style. Some lost notes on Flugel. Could maybe be a little bit less for me. Baritone does some nice work. Good amount of detail to be heard here, but a couple times there is a lack of listening that just allows tuning to get in the way. And now we crescendo there is a balance issue, too much lower sounds and not enough from the middle for me. Nice sop work. Plenty of dedication to the cause here, just needs to be a little more refined. Big chords struggle to hold tuning. Splaf starts the next movement and whilst the band are giving massive effort some of the bigger sounds are a little harsh. Good work Sop! As the melody moves around the band and the sound increases there is again a little uncertainty and unevenness to the sound and the rit doesn't see everyone decrease at the same pace. Rhytmic muted work solid enough, quiet playing is just too loud for me. Nice work Sop and bass trombone followed by good sounds from bass. You can hear everything, its just a little "obvious".  I want a little more subtlety. Be careful not to drown out the solo trombone. Flugel giving it some! Nice bass melody. Careful those accented muted parts are together. Just a little scrappy. Oooo very pretty euph line there – ends a little uncertainly. Again too much volume as the melody is passed round and you lose the style and music. Young guy on solo cornet – properly good effort! Would be easier for him if you gave him some dynamic space. He has a good sound. A performance that was full of effort, but the desire to work hard meant that louder sounds lost composure and there wasn't enough difference between them and the quieter parts. Not enough composure to trouble the top but a great effort from a band that has some young players. Sop and Solo cornet should be particularly proud.
Band 9 – Barrhead Burgh
Now… That is a nice opening, lots of space being given to the Flugel to work some magic. Baritone takes over nicely. Background entries not altogether secure and minute tuning issues can be heard. But there is a warmth here which is good. As the pace increases so does the dynamics and now we lose a little composure. Splaffs here and there appearing. Keep listening band. Nice Sop. We get to the end of the first part with no major casualties but it isn't quite blending. Beginning of second part starts well enough, but as the volume increases the tuning problems do, trombone careful… The dynamic varience is not as wide as I would like and solo melody lines aren't free from difficulties. Muted rhythmic is good, but the balance of the band isn't there – it feels a little like folk are concentrating too hard on their own parts. Some of the detail of previous performances is being lost from this vantage point. Fanfare recaptures some magic and cresc to whole band sound is good. Tempo wobbles just for a fraction of a second. Strange entry during trombone solo, flugel follows nicely, bass good. Flugel returns with a bit of class. Whole band chords not quite balanced for me. Nice euph work if a little hesitant. Horn and baritone are nice – I could take more horn actually. Nice moving passage from band, but tuning is still a little out in places. Nice cornet solo, you could play out a little more for me. Flugel lovely and warm. Extra entries are a little out of sync, but all there. Band build up ok, not totally in tune. Nice cresc though to a good end. A performance set very much to the ability and effort of the players in front of the conductor. Not holding all the colours and security of previous performances but still a good effort. Thank you Barrhead!
Band 8 – Highland Brass
Very clean beginning, flugel supported well, just be careful not to out play the melody line. This has a clean feel, band holding their tuning well even with the mutes and its one of the clean beginnings that anyone has played today – good start band. Tempo may have lost a little from the beginning and as percussion enters there is a little bit searching to reach each other. Good increase in dynamics though. Very solid beginning. As we enter the next section there is a good amount of detail being found. I like this a lot. Just have to be careful that the top dynamics aren't razzed. Nice work Sop, pretty much all there and horn was a good addition. One or two notes are just a little out from this vantage point, but the clarity is mostly present. Enjoying this. Nice muted entry into the next section, Sop splaff with duet is a shame cause Bass trombone is good. Rhythm is holding steady. And the move between dynamics is generally very clean. Careful solo cornet at the end there… Composure is generally good. Muted accented parts find togetherness after a couple notes. Trombone is lovely, and flugel come in well behind him. Bass just a touch scrappy. Some of the composure is lost as the band struggles to hold quality of sound at the quieter dynamics. Good euph, but almost dropped last note. Horn and baritone duet not quite in sync, but the overall feel is nice. Mark Bell has worked his band hard here. Solo cornet not completely secure but has a really nice sound. Accompaniment is working really hard to find detail, this is a band really testing themselves to play the music they have. Crescendo to final moments is lovely. I like the band sound, just careful not to lose focus and overblow. Some real shining moments in this piece but it wasn't completely secure. Well done Highland Brass though, you obviously put everything into it. Good listen.
Band 7 – Shotts St Patrick's
Nice dynamic entry – just one or two blips (no one seems error free at this opening section)… Good style and the tuning is generally there. And we move into a little pace now, I like the feel, its bouncing away. Could it be touching too fast? One or two clips, but the style and melodic lines are all there. This has a really nice feel. Together, the band have a nice style and there is good control to play out the louder dynamics without losing the tuning. Some of the entries aren't altogether secure, but the band are moving on happily. Lovely Sop, and horn joins in nicely, it feels like the solo sections of this band are really tight, just a few blobs in the background. It's not effecting the style. Muted rhythms sounds good and dare I say it – the sop, bass trombone duets could have a little more trombone. Careful Bass on your line that may have been overly big – some of the class was lost. Its bouncing away though and whilst there a couple things behind what is being played that aren't as tight as they could be, it's a really nice rendition. Don't overshadow the trombone on his solo line, which is nice. Like the duet entry too. Better from bass, big and wide. Good flugel line leads to nice band sound. Good euph solo, liked it. Horn and baritone duet also lovely. These solo performances are good, really showcasing the potential of the band. Quiet passage is really tight, just keep listening and focussed. Solo cornet could sing a bit more, definitely more comfortable as he moves further into the solo. Nice accompaniment, allows him space. When the bands needs to precise they can be. Build to the end is good, and balance and tuning are all there. This performance settled as it progressed and the band can leave the stage knowing that their committed reading was definitely heard. Blips were there but didn't get in the way, and tuning was sometimes an issue, but the performance had much to please.
Band 6 – Buckhaven and Methil
Real togetherness and poise to the opening notes – couple errors, but it feels like we are going somewhere… Band comes in and there are a couple funny noises… Still keeping its feel though. Dynamic varience is clear. Errors are coming in now though, noticeable. Wobbly start but nice completion Sop. Not sure the band are totally together, but the musical reading a good one. Beginning of second part, errors are still there. Band certainly not scared of being exposed at points, there are some good entries even if the louder dynamic is a little "in your face…" Band building to a nice cresc and the high point of that is a good chord, bit more control. Rhytmic muted passage is good, but not quite hearing all the notes. Sop is imperious. Bass line melody a little untidy. Again, tuning a little out, and it's a smidgen scrappy. Nice bass drum hit! I just want to hear a little more detail round the stands, the reading is nice and musical but its just not quite there. Trombone sonorous but careful you stay in tune. Flugen joins in nicely. Like the Bass line. This is tough, there is a lot to like here but it isn't as refined as some performances today. Good euph solo line, and as the melody is passed round the band its really close, but just not quite. Solo cornet is really close, but a few bubbles and some of the playing behind him isn't precise. Good horn line there. Middle band entry behind it scrappy. Cornet finishes well, but not without blemish. Build to the finale is nice, but not completely balanced. This is another almost performance, but I prefer the reading of the score to some of the others. Error count was high which was a shame because this had the basis of a really good piece of work. Good effort though band, heads high.
Band 5 – Renfrew Burgh
Turn off your phones! Well done Renfrew for not letting that put you off. Lovely start, couple small blips, but over all together, in tune and well worked. Little bit of tuning as music builds, middle of the band sound a little out… Style is there though, careful horn, well recovered. Couple errors creeping in… But we are still getting the nautical feel. Maybe a little dynamically comfortable. Something a bit out as we begin the next section, bloops can be heard. Careful band. Nice recovery into the quieter section. Sop almost… Nice horn work. Lovely build from the bass of the band to a really nice chord. That was classy – keep it like that… Good rhythmic muted section and Sop and Bass Trombone are nice. Bouncing along nicely here, I like the feel. Detail just a little lost in places. Careful cornets, little run went a bit awry there… Nice muted accents. Nice trombone, little bit out when the Flugel joins but they end together. Bass could have stood out a bit more for me, but nice work. Solo lines are all there, just not altogether stylistic enough… Good Euph work – nice one. And the horn and baritone duet sits nicely. Error count is still there though – it is just taking the shine away a bit for me. Subtle and melodic cornet solo, I like it, nothing extravagant. Few entries here and there in the accompaniment are a little out of sync. Careful accompaniment not to out play the melody line as you cresc. This feels like an almost performance, it certainly had a lot to commend, but the error count is a problem and it wasn't a wide a reading as I would have liked. Well done though, obviously left it all on the stage.
Band 4 – Dysart Colliery Silver Band
Couples blips to start but a lovely lyrical feel. Not always together, but a good feel. Couple small tuning moments dotted around, but there is desire in this performance and the Kenny Letham is drawing the music from the score. Lovely lyrical moments – nice one Sop! We are certainly moving in this first part. Careful not to overblow at loud bit and lose composure. Good start though. Like the feel. Melody passed round the band well and we certainly have a performance here that is trying to hit every high and low of the piece. Again really nice Sop! Couple dropped notes as move on, but its not getting in the way. Love the big chord! Good start with muted rhythms. Sop and Bass Trombone, good stuff. Basses becareful not to overdo it. This is a performance that is living up to the name of the piece… Another really big bit, the style is great. Even exposed melody lines are being hit. It's a great reading… Nice work Trombone. LOVE the bass. Careful band that we don't let the error count rise. Keep listening… Lovely euph. Horn good, baritone really good! You can really feel the effort going into this piece – little bit of intonation here and there… What a build up from the cornet on that first note! Such simple music given real flair. Still a little bit of tuning on the accompaniment… How is this end going to build… Ooooo…. Masses of effort to do what is being asked, little bit control lost, nothing terrible. Great end. Really well done. This is where it gets tough, I much preferred this reading to Langholm, but maybe they had a bit more control. Still though – really well done.
Band 3 – Croy Silver
Stylistic entrance slightly effected by a couple blips, nothing terrible – just hear. Melodic lines carry a nice style though. Maybe not altogether balanced for me? But there is plenty of detail coming through. Good dynamic variance too. Liking this already. There is a sense of nautical poise and composure here. Still a couple dropped notes that can be heard, nothing major, this piece just exposes them all. Band playing together though and as the first part comes to an end, there is definitely a commitment to draw everything possible from the score. Good beginning to next part, liking how every player is contributing to the overall sound and sop is gorgeous, horn pretty good when entry is there too. The conductor has obviously drilled the band here. Quite rhythmic section is excellent, Sop and Bass trombone good although (dare I say it) could the bass trombone have been a little louder? Still it rumbling along nicely, even with the melody you can hear the rhythmic muted elements. Careful not to lose a bit composure on one of those big dynamic changes. Recovered well. I think this performance could be up there… Gorgoeus trombone, flugel comes in beautifully. Bass playing exceptional. Rich, and tonally accurate. Flugel comes back with real passion. Excellent work Euph with what you have written. Even in exposed passages there is a real security to the playing here. Cornet has a lovely lilt, one missed note doesn't detract from the passion. As we build to the end there is a real feel of something special. Sounds are lovely, warm, in tune. Great finish. Excellent work – for me, this is going to take some beating…
Band 2 – Langholm Town
Confident opening that is showing a little style, entries within the first chord are good. Definitely playing with a little more confident volume. Lovely entrance with the tune – couple of blips, nothing major. Holding pace and giving us a real sense of the nautical style – nice. No threat of it being over blown as the music gets bigger and tuning is pretty decent. Maybe loses a bit of the detail at the higher dynamics. Entrance into second movement a little blippy but recovers. Definitely in the more exposed section a couple errors creep in, but nothing gets in the way of the style. Tuning issue with the first melodic duet. Good work back row, can really hear your rhythmic bit. Sop and Bass trombone are nice together. The mood change is really evident. Really enjoying this. Big chord sounds great after the sound builds up, careful not to splaff when trying to hit bigger notes. Muted notes are perfect together for me. Nice trombone and flugel. Bass is good and solid – like it. Good band chord with lovely balance. Euph does well, sounds a little nervous but should be happy. Well done soloists – not easy when you are so exposed. Cornet a little nervous on entry but the band help her and she eases into it. Good stuff. I do like how Chris Shanks has framed this piece. Details are shining through, it isn't 100%, but it does have a feel of class. Careful not to lose a little tuning at the big moment near the end. Final big crescendo is nice and the final chord is pretty perfect. Good stuff guys – really well done.
Band 1 – Penicuik Silver
Little blip to start the piece and the tuning is wobbling slightly. Couple of messy entries and the first hearing of the theme is slightly lost. Good recovery in style but not always together. Corner melodic lines dropping a couple of notes here and there. Hard work but not always successful. Change of style start ok but again tuning and togetherness is a problem. They are giving a real go of the dynamic range though – one wonders if they allowed themselves to be a little more comfortable it may be a bit more secure. Again, a bit of a struggle for the solo melodic lines. But as the crescendo is met there is a nice sound. Well done sop and bass trombone! Basses a little muddy but it is there. Just have to be a little careful that as the music increases that we don't rush away. Some nice work between melodic lines but it never sounds comfortable. Tuning is good in the accompaniment and there is a nice chord built just before the euph solo who plays very ably. As instruments come in, still it wants to waver. The band are certainly attempting to pull the music from this piece though and it is a very commendable effort. Lovely solo cornet, nice work. Band are allowing her to play without overpowering. As the band builds to another cresc you hear them becoming more comfortable again, even with a couple dropped notes here and there. Ending isn't completely secure but a really good last chord. Valliant effort today folks, but a very tough ask.
Sorry for being a little late to the table, just finishing performing in the previous section. Let's see how the 3rd Section can do today – we're excited!