News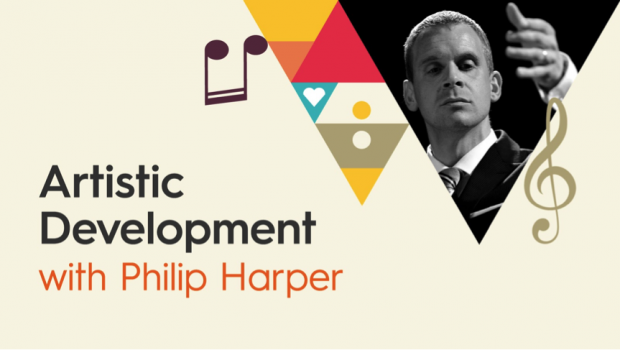 Published on March 25th, 2020
Brass Bands England Takes Development Programme Online
Brass Bands England (BBE) is to take its innovative development programme online for the next few months during the Covid-19 isolation period. The sessions are going to continue to be led by brass band experts starting with Philip Harper, followed by Roger Webster. In a change from the day long format, workshops during this time will be run as shorter online workshops focusing on specific topics. To support bands at this time in keeping active and engaged the workshops will be free for all users via online platforms.
The first workshop will take place on Thursday 26th March with Philip Harper leading a session titled "Creating a spine tingling contest programme and how to use it to build your audience" starting at 7.00 pm. This will be delivered online using the zoom webinar platform so attendees can interact and ask questions throughout the session directly to Philip. The session will also be available on Facebook live on the BBE facebook page (https://www.facebook.com/brassbandsengland) later sessions will appear on the BBE facebook group (https://www.facebook.com/groups/BrassBandsEngland/) for which users can sign up to for free.
To sign up to the zoom webinar please go to https://zoom.us/webinar/register/WN_Eguj4w1fSGCICtyUaLU5Bw to register, but with only 100 spaces you will need to be quick as many are already taken! During the session, Philip will be answering questions sent in advance from participants. If you have a burning question for Philip you would like to be included, email in advance of the workshop to [email protected].
The workshop will begin with a short presentation on how to use the zoom platform effectively to get the most out of the workshop while participants get used to the set up before Philip gets started at 7.15.
The sessions will finish with participants being able to switch on their webcams and have a general chat amongst themselves to meet, share ideas and collaborate!
The sessions will not be the same as the full day workshops but will instead focus on a deep dive into specific areas that other courses can only touch upon so if you've been on a workshop before there is something new here for you. There will also be a particular focus on areas bands people can work on at home or specific areas band organisations can work on to strengthen themselves for the months ahead.
The second Workshop will be led by Roger Webster focusing on personal practice techniques on Thursday 2nd April at 7.00 with more details on registering and other workshops to follow soon. Once again, there will be the opportunity to send in questions for Roger to be included in the session.