News

Published on April 30th, 2020
AoBBA – New Trainee Adjudicator – Matthew Whitfield
The Association of Brass Band Adjudicators (AoBBA) would like to welcome Matthew Whitfield to the Trainee Adjudicator scheme. Matthew is a trained teacher, is an experienced brass band musician, and currently conducts Rivington and Adlington Band and plays percussion in the Pemberton Old Wigan Band.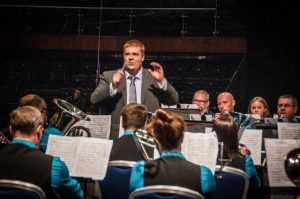 Martin Heartfield, AoBBA Trainee Mentor writes…
We are delighted to welcome Matthew onto our Trainee programme. It is also pleasing that the scheme continues to attract applications from the next generation of outstanding players and conductors wishing to become part of our organisation.