News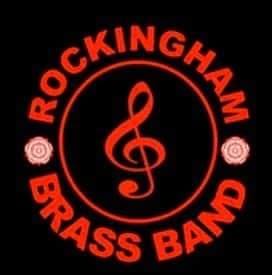 Published on May 6th, 2020
In Honour & Remembrance…
In a time where we are all social distancing, missing our families, friends, loved ones and our brass bands, another band has done what a lot of bands are doing at the moment…. social distancing performances.
Rockingham Band a 2nd section band from Yorkshire have done a performance of a new arrangement called "Honour & Remembrance, Till We Meet Again" arr. M J Ward.
A4B spoke to the arranger who had this to say.
"I initially wrote this arrangement to honour the "VE Day Celebrations" as it is the 75th anniversary. Unfortunately due to the current situation with Covid-19, those plans for celebrations have been postponed. So I thought what better way to help honour those who are currently working the "Virus Frontline" than our NHS and other Key workers. Not only that but we are all missing our loved ones and friends from being isolated and this video reminds us of the good times we share as bandsman. My thanks  goes out to the band for their hard work in making this performance possible."
You can see their performance at the following,
https://www.facebook.com/RockinghamBrassBand/videos/677050239773782/
Honour and Remembrance. Arr: Martin Ward

🌈🌟🎺🎺 Virtual Performance 🎺🎺🌟🌈We are very excited to present our very first virtual performance in these difficult times. This lockdown has taken many things from all of us. Our banding, our social interactions and in some cases, our loved ones. Whilst it has been a long and difficult road, it has also shown us the heroic nature of our NHS personnel and the selfless gestures of Captain Tom! With this, we pay tribute to those heroes and to those that we have loved and lost. **Music Arranged: Martin Ward (Principal Cornet)**Video/editing: Hannah Burgess (3rd Cornet)

Posted by Rockingham Band on Tuesday, 5 May 2020
A4B also spoke with Rockingham Bands Secretary Jacky Wordsworth who had this to add.
"Rockingham Band is a great band. We have stuck together through the hard times and progressed through the sections from 4th to 2nd in 5 years with our inspiring conductor, AdamWhittle. The band looks out for each other. There is always someone to help— physically or mentally. There are very talented people in the band not only in music but in sewing, painting, metal work, cake making etc. We have a wide range of ages— from 14 to 74 and a variety of employments. We are a happy band and enjoy social events as well as performing. This year we celebrate 170 years of the band's existence. Unfortunately Corvid 19 has stopped our planned celebration events. Hopefully we can look forward to celebrating in the Autumn. Go Rockingham!"
The band will celebrate their 170th Anniversary later this year with a performance of a piece of music specifically commissioned for them by the highly talented Composer and Conductor of the worlds number 1 band "Cory", Mr Philip Harper.