News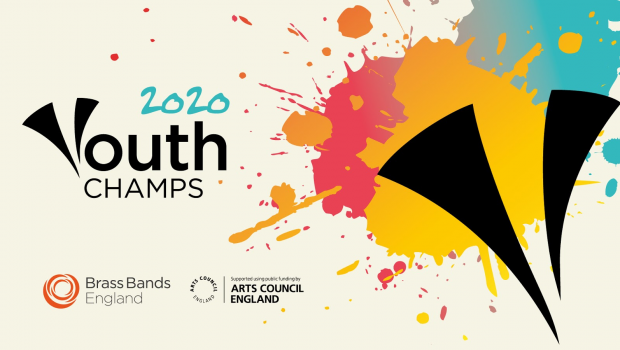 Published on May 31st, 2020
Change To The Rules…
Youth Champs 2021 rule amendment for those who missed out this year
Brass Bands England (BBE) announces a slight amendment to the rules of the National Youth Brass Band Championships of Great Britain, to be in place for the 2021 event only.
In light of the cancellation of the 2020 Youth Champs due to the COVID-19 pandemic, BBE had a number of approaches from bands in the Championship Section, requesting that players who missed out on what would have been their final appearance at the event this year can still have the opportunity to participate in 2021. These requests have been considered carefully and it has been agreed that bands that entered the 2020 Championship Section would be allowed to use players up to the age of 19 at the 2021 Youth Champs, subject to the following conditions:
Bands entered in the 2020 Championship Section must provide names and dates of births of the players concerned by 30 June 2020. This can be done by emailing an appropriate list to

[email protected]

(all information will be stored in accordance with BBE's GDPR policy).
Only these players will be covered by the temporary exemption.
This will apply for one year only and will be dependent on the 2021 Youth Champs running as planned i.e. it will not automatically 'roll forward' should the event not go ahead.
In order to maintain the competition's ethos, these players must not play a prominent role in the performance. This will be at the discretion of the contest manager and any questions on what this entails should be checked in advance of the contest. In general, this means not playing in principal seats and not playing solo lines where there is the opportunity for a younger player to play the line.
Speaking about the change, BBE's Partnership and Development Manager, Alex Parker, said: "A major part of our thinking in redesigning the format of the Youth Champs for 2019 was to maximise opportunities for as many young players as possible; the lowering of the maximum age to 18 was perhaps the most obvious aspect of this, meaning that the 'importing' of players, possibly at conservatoire level, for competitions only, thus depriving regular soloists of the opportunity to shine on the National stage, could no longer happen. Given the current situation, and the proposed solution to what we recognise as an important issue for the young players in question, we would like to make sure that no one from the following year group is similarly disadvantaged and request that, where possible, the players involved do not play a prominent role in bands' performances. While we appreciate that this may not be straightforward in the case of some instrumentalists, we would expect that everyone respects the spirit of the occasion, as well as the other competing bands, and that no one will present any 'over age' players as featured soloists."
Alex Parker concluded: "We understand there may be some players in other sections who will have been affected by this year's cancellation, but they will obviously still have the opportunity to compete next year and beyond in the category appropriate to their age. Despite the cancellation of this year's event, the Youth Champs have developed considerably in the past two years, not only as a vibrant occasion but as a vehicle encouraging many organisations to progress with greater purpose. We would like to thank the bands that contacted us over this important issue and reiterate that we are very happy to consider any constructive suggestions that any stakeholders may have in the future. These will all be considered on their merits and how they fit in with our well-established core principles upon which the Youth Champs are founded. We look forward to working closely with youth bands the length and breadth of the UK in the years ahead."