News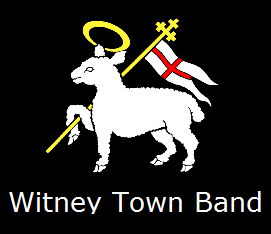 Published on May 31st, 2020
Countryfile Excitement For Witney Town Band
Witney Town Band wish to say a huge thank you for all the views and comments we received on our VE Day isolation video. It received over 40,000 views and comments from all around the world, from New Zealand to Scotland and we cannot tell you how proud and grateful we are, so thank you so much.
Secondly, we have been keeping a very exciting secret from you all, which we can now reveal…
You may remember that our first isolation piece was the Countryfile theme tune, arranged by our very own Guy James. Thanks to the powers of social media, the video was seen by Tom Heap and passed onto the Countryfile team. They loved it so much that they have asked us to appear on the show!!
Tune in this Sunday 31st May from 7:15pm to see Guy's interview with John Craven(!!!), a history of the band and to see our isolation performance of the theme tune played on national television!! We'll be on towards the end of the show as far as we know.
We are beyond excited and grateful for the opportunity – we have loved putting together these isolation pieces and it has genuinely kept us all so connected, so THANK YOU for all your support, and we hope you'll tune into Countryfile on Sunday to support us further.