News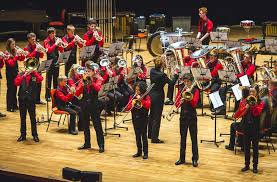 Published on June 3rd, 2020
Elland Youth Band Anniversary Concert Changes
Elland Youth Band 25th Anniversary #StayAtHome Concert

Owing to COVID- 19 we are unable to go ahead with our planned Anniversary Concert on Saturday 27th June. Instead, we have however secured Saturday 26th June 2021 at Huddersfield Town Hall.

All tickets purchased through the band will be valid for 2021 and will be transferred to the new date or we can arrange a refund by bank transfer. The Town Hall will contact ticket holders purchased through their booking system.

We know so many of you had booked time aside and even rearranged holidays so you could take part. However we delighted to announce details of an alternative recorded "Stay at home" concert which we can share via YouTube and social media. We invite you to join us from home and tune into our Stay at Home Celebration on Saturday 27 June, 7.30pm.

"We are disappointed not be able to go ahead with our planned celebration concert, but with a little creativity and technology we can mark the occasion with a unique online event,
featuring performances from all our young musicians pre-recorded from home. There will also be a fun camera roll of all our best moments".
Current and former youth band members are being invited to record a brand new arrangement from former alumni Jonathan Bates to mark the occasion.