News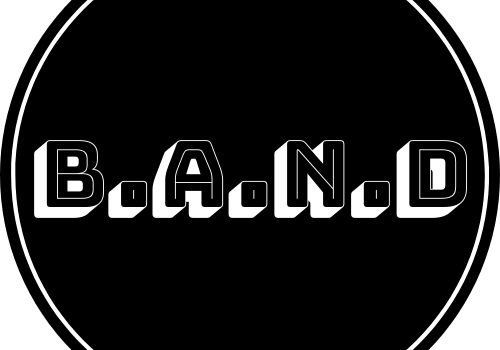 Published on July 15th, 2020
B.A.N.D
A Brass Band Discrimination movement has been set up to help fight for change and challenge discrimination and make sure it does not threat our wonderful brass band movement.
An open letter to the brass band community has been published seeking support from fellow bands men and women.
The letter can be read below and at the following web page.
"Open letter to the brass band community
This is a mission statement as set out by B.A.N.D (Bandspeople's Alliance to Negate Discrimination) If you wish to join our cause, then please feel free to co-sign this by either commenting on the post, or sending a private message.
To all concerned,
The brass movement has been an integral part of the cultural landscape of the United Kingdom for nearly 200 years.
It is a form of community music making without equal anywhere in the world.
Not only have brass bands provided generations of people with the opportunity to embrace a love and understanding of a huge variety of musical genres – from classical to jazz, pop to oratorio, march and hymn tunes to contemporary ballet, they have also been beacons of inspiration in offering tuition and instruments to help supplement the teaching of music at all levels of education.
Brass bands have, and should always be, a reflection of the communities from which they spring.
Whoever we are in terms of age, gender, ethnicity, religion, disability, sexual orientation, education, mental health and well-being, status or origin, we all speak one language. It is an identity forged by our desire to make music together.
However, we are fully aware that, in the past 30 years or more, those communities have undergone social, economic and cultural change. There is now a much richer diversity to the demographic landscape in which our roots are embedded.
Because of that, we believe that brass banding in the third decade of the 21st century does not fully reflect those changes, and has not been proactive enough in its desire to become so.
If we are to understand, embrace and develop a vibrant brass banding culture over the next decade and more; one which is fully diverse, inclusive and belonging, we must become a leading driver in its promotion, development and sustainability, to a point in which every brass band is truly reflective of the community in which it is based.
The need for all who play a part, from players and conductors, composers, adjudicators, administrators, national organisations, contest organisers, media, businesses, volunteers and listeners alike – to become that driving force, is undeniable.
There is no place for any form of intolerance or discrimination in society, or brass banding in particular, and we should all work towards ensuring that our movement is totally free of it in the future.
We believe that, by working proactively as individuals and in partnership, and fully supporting those who share our ethos for a better, more diverse and inclusive brass band movement, we can provide the opportunity for people to enjoy a brass band movement that is safe, equal, positive and nurturing.
In the simplest terms, it is our mission to make brass bands the ideal place for everyone to enjoy making music together."