News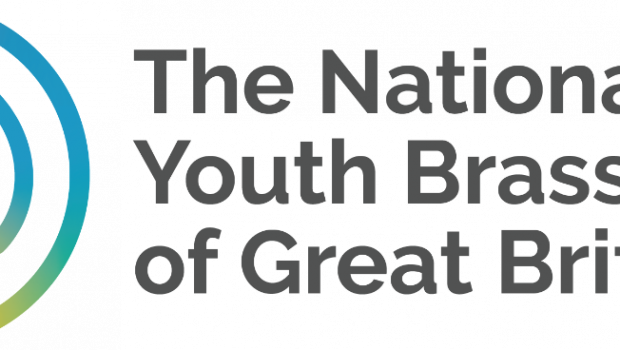 Published on October 20th, 2020
October Audition Workshop Series: Free Tickets available now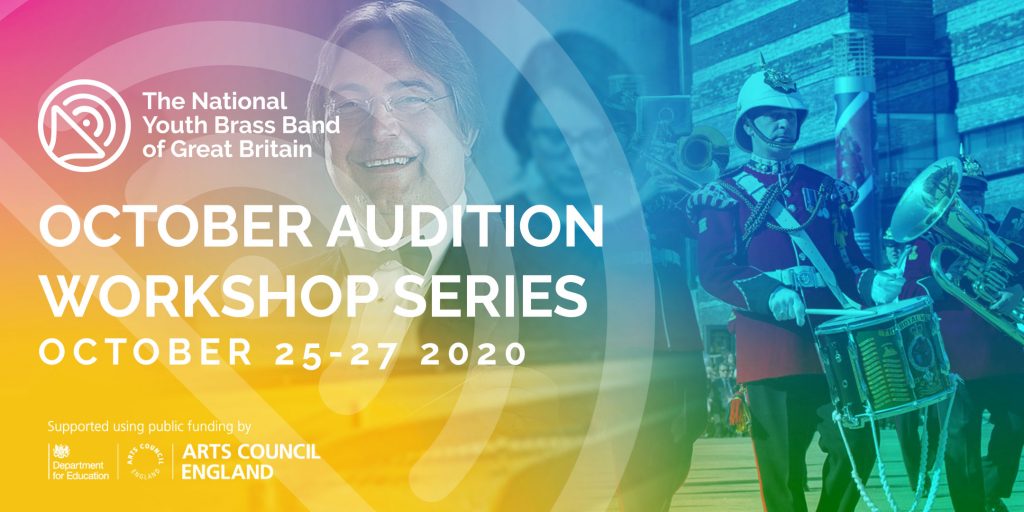 Be a part of the first ever NYBBGB online workshop experience. Three informational and interactive workshops covering a wide array of musical activities.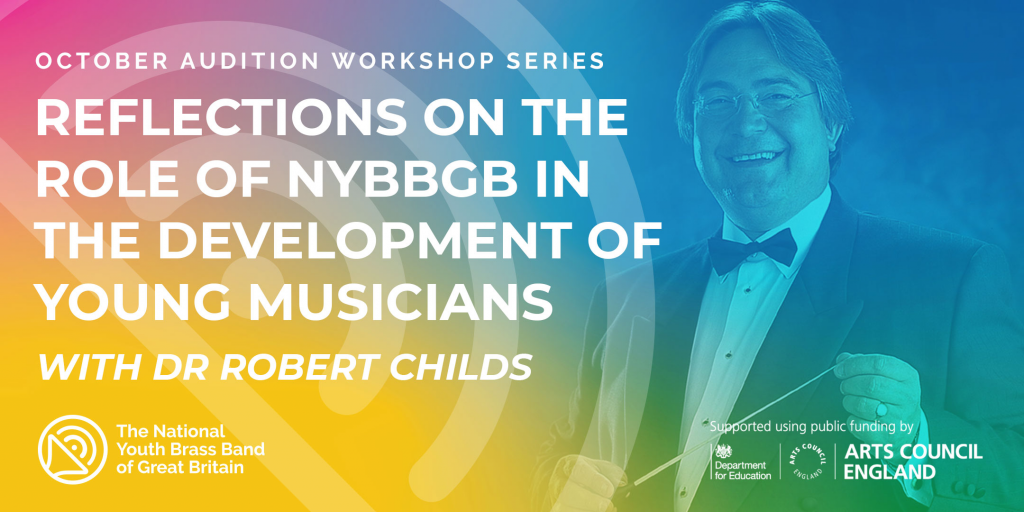 Reflections on the role of NYBBGB in the development of young Musicians
Sun, 25 October 2020 • 17:00 – 18:00

Dr Robert Childs talks about what being a part of the NCBBGB or NYBBGB can do for your musical development.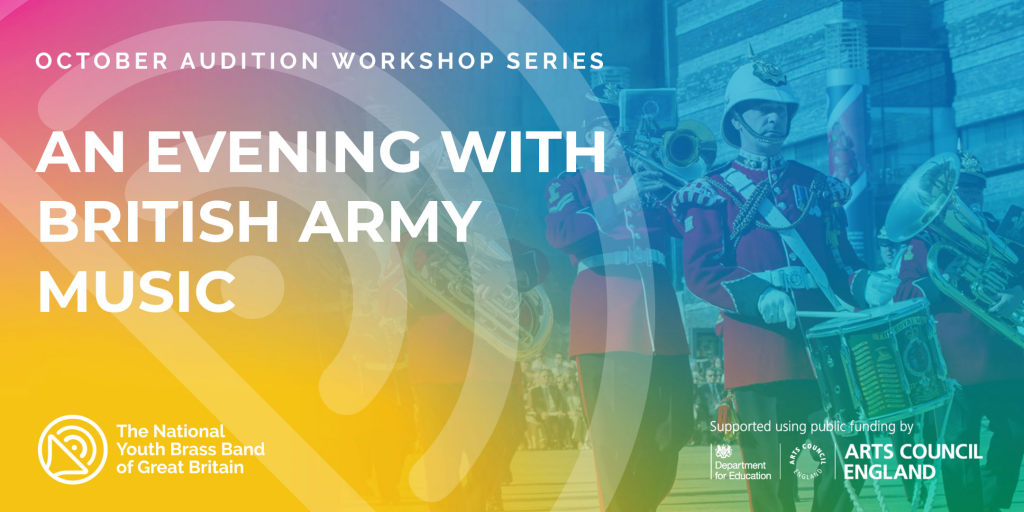 An Evening with British Army Music
Mon, 26 October 2020 • 19:00 – 20:00

A chance to see what the life of a professional musician in the British Army is like.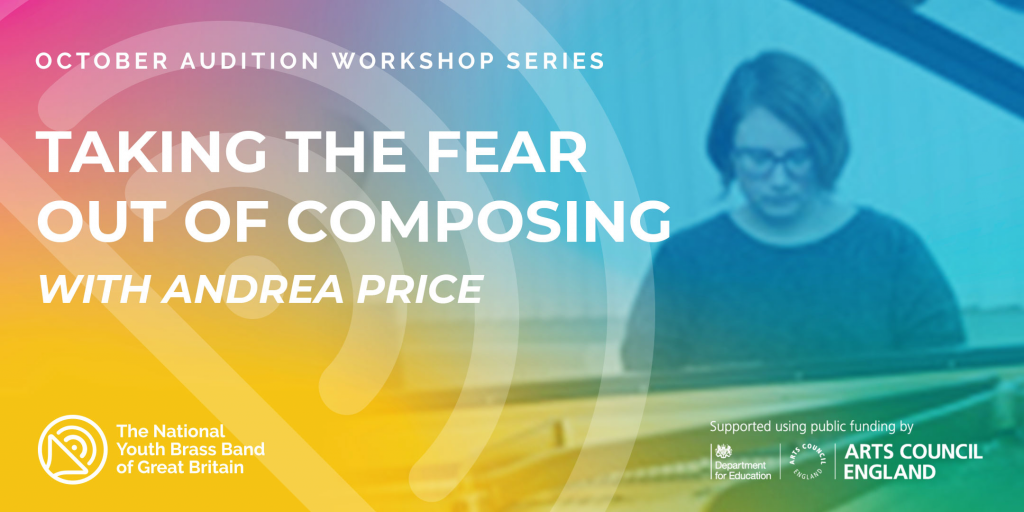 Taking the fear out of composing
Tue, 27 October 2020 • 19:00 – 20:00

Andrea Price, talented composer, percussionist and educationalist, offers advice on how to develop your compositional skills
Further information about the Arts Council England and the Department for Education funded National Youth Brass Band of Great Britain, can be found on Facebook and Twitter @nybbgb or via www.nybbgb.com