News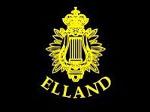 Published on December 18th, 2020
Elland Silver Band Digital Christmas Cracker Concert – Saturday 19th December, 7.00pm
The Elland Silver Band Christmas Cracker Concerts are always hugely popular events, with FREE matinée and evening performances, featuring all the musical groups under the Elland Band organisation. Held at All Saints Church in Elland, both concerts are always filled to the brim, bringing the community together to share in the festive music.
This year, we bring you a digital concert, featuring performances from all of our musical groups from beginners to the senior band, all recorded from home.
The concert will once again be FREE to watch on the Elland Silver Band YouTube Chanel
on Saturday 19 December at 7.00pm and will be available to view after the event.
We hope you will join us and be able to make a small donation to our annual christmas appeal which helps the band to raise funds for the coming year ahead to support all our musical groups. Donations can be made to our crowd funding appeal at https://www.justgiving.com/crowdfunding/samantha-harrison-711?utm_term=y4advbdg6