News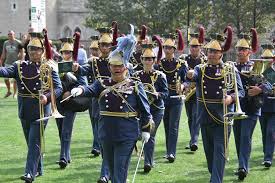 Published on February 24th, 2021
YEOMANRY BRASS BANDS AND REGIMENTAL MARCHES – A PLEA FOR HELP
A4B have received this request…. Working with the Reserve Army Band of the Royal Yeomanry I am researching the regimental marches of all Yeomanry regiments existing before 1967. The intention is hopefully to produce a marches music CD. 
I am therefore looking to contact bandsmen who played in any pre 1967 Yeomanry or Royal Tank Regiment Territorial Army Band and who can recall the name of their regimental march. There were thirty-four Yeomanry Royal Armoured Corps and Royal Artillery regiments at this time, the vast majority having either a brass or military band.
A good few of the brass bands were existing civilian bands before joining the Yeomanry as a complete unit, reverting to their civilian status in 1967. The Lowestoft Town Band, for example, becoming the band of the the Suffolk Yeomanry in 1961.
Sets of regimental marches band parts are also sought, some regiments had very individual marches written by the bandmaster, the band parts being written out by hand and never published. Many of these marches have been lost over time but some may still form part of a present day brass band's library.
Photographs of Yeomanry bands are also sought as part of the project. If you can help please contact Phil Mather, 34 Malvern Avenue, Bury, Lancashire BL9 6NW, 0161 763 9460.