News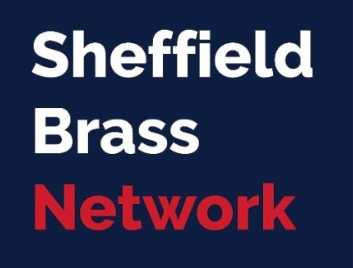 Published on May 27th, 2021
Let's Get Back To Band
Sheffield Region Brass Network FREE Online Networking Event 7:30 Friday 28th May
With special Guests, Dr David Thornton (MD Grimethorpe Colliery Band), Tabby Kerwin (well-being specialist), and Alex Parker Brass Bands England).
Representatives from all brass bands within the Sheffield City Region (Doncaster, Bassetlaw, Bolsover, Chesterfield, North East Derbyshire, Derbyshire Dales, Sheffield, Rotherham and Barnsley) and beyond are invited to attend this FREE online event.
As we begin to reach a position where bands will soon be able to begin to get back together again following the restrictions that COVID has imposed upon us all, we realise that there is still a significant amount of uncertainty about what the future might hold for the region's bands and banders.
Join the Sheffield Region Brass Network team and special guests on Friday 28th May for presentations and thoughts on how we might all begin to build back our bands, band rooms and events over the coming months and have the opportunity to have your say about the support you think you'll need to achieve your own band's aims.
Representatives from the first 10 bands to register for this event will, if they wish, be able to briefly speak on behalf of their band to voice concerns and hopes for the future.
The Sheffield Region Brass Network team in return will present their special guests who will provide tips on how you might stimulate renewed enthusiasm in your band members and pre-rehearsal practice so that you can quickly get back up to speed following the previous long months of infrequent playing.
Register now for your place at this unique event at https://www.eventbrite.co.uk/e/lets-get-back-to-band-tickets-155929568537