News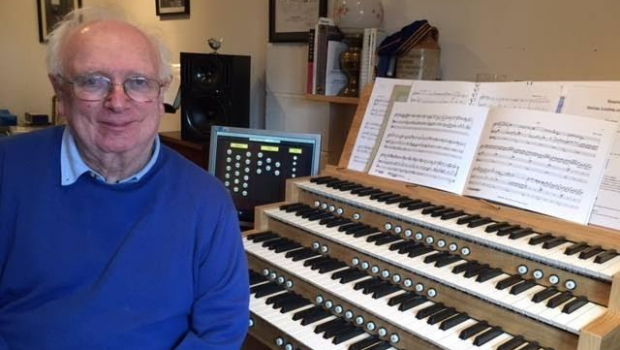 Published on September 28th, 2021
Vaughan Williams tribute by Philip Wilby to test Europe's Champion bands
The European Brass Band Association is pleased to announce Philip Wilby, one of the most admired composers for the brass band of the past 30 years, as the composer of the set test for the 2022 European Brass Band Championships, in association with World of Brass, to be held in Symphony Hall, Birmingham (Saturday 30 April and Sunday 1 May). Commissioned by the organisers of the European Brass Band Festival (EBBF) weekend, Brass Bands England, with the support of the RVW Charitable Trust, Saints Triumphant pays tribute to the great English composer Ralph Vaughan Williams (1872 – 1958) and forms part of a major nationwide celebration of his life and work – RVW150.
In his note on the new work, Philip Wilby writes, "Described by a recent Archbishop of Canterbury as 'A Christian Agnostic', Vaughan Williams was born the son of an Anglican clergyman, and was related to both the naturalist Charles Darwin and the potter Josiah Wedgewood. His 'English Hymnal' in particular, has made an indelible mark on English musical life. His music forms a lifetime's backdrop for many musicians, and this composition for brass band, written under his shadow, is my tribute to his mighty example."
Saints Triumphant is based on the most famous of RVW's own hymn tunes, Sine Nomine, composed to be sung to the hymn 'For all the Saints who from their labours rest'. Wilby says that the music 'follows the text closely with a sequence of musical episodes, some combative, and some valedictory. It ends, as does the final verses of the hymn, with a triumphant close'.
Saints Triumphant will be published by Kirklees Music and will be available in February for competing bands.
Test pieces for Challenge, Development, and Premier Sections
Challenge Section bands continue the RVW150 celebration as they face the unique challenge of Variations for brass band, which Vaughan Williams composed for the 1957 National Brass Band Championships of Great Britain. EBBA Music Commission Chair Paul Hindmarsh comments, "It is a very special work in the British brass band repertory – a late masterpiece written right at the end of the composer's long life but full of youthful energy. It is one of the finest and most personal works composed for the brass band medium by a British composer in the 20th century. The demands it still makes of any band are as much to do with its style and stamina as technical facility."
Variations is published by Boosey & Hawkes, sole selling agent: Studio Music.
Two colourful recent works by leading English composers have been selected as set tests for the youth band contests. Chosen for the Development Section (18 and under) is Corineus by Cornishman composer Christopher Bond. According to medieval legend, Corineus was a prodigious warrior, a fighter of giants, and the eponymous founder of Cornwall. His legendary strength and power is portrayed in this exciting 10 minute work, first performed by Cory Band but also used as a youth and 'lower' section test piece.
Corineus is available by Christopher Bond Music.
Premier Section bands (22 and under) will perform A Brief Symphony of Time by highly-regarded brass band composer, Simon Dobson, who also hails from Cornwall. Commissioned by Smørås Skolemusikk Brass Band and Magnus Brandseth, this ambitious 12-minute work describes some of the discoveries of Stephen Hawking. "The commission came in the day the great man left us to re-join the stars," comments Simon Dobson' adding, "Some of the most fun I have in my composing career comes when I write for young players".
A Brief Symphony of Time is available from Simon Dobson.
How to attend EBBF 2022
General ticket sales for all events within the European Brass Band Festival will go on sale on Friday 10 December 2021. Full details of events can be found on the BBE website where you can register to be kept informed on new announcements.
About EBBF 2022
Thank you to the European Brass Band Festival sponsors and partners:
Principal Partner: World of Brass. Main Sponsor: Geneva Group
Co-Sponsors: Yamaha, Stomvi, Hal Leonard, Lake Music and Besson