News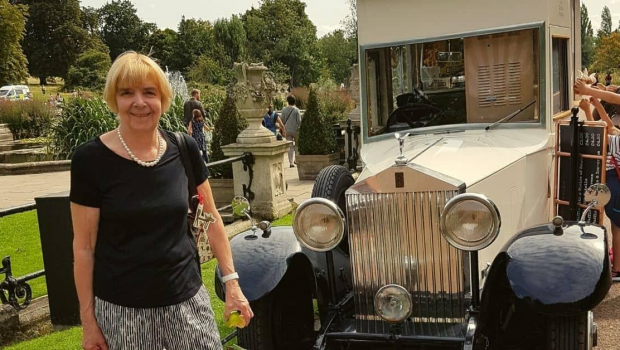 Published on October 26th, 2021
Carole Salter retires from BBE after 11 year's service
Brass Bands England recently said farewell to long-serving Administration Officer, Carole Salter, who has retired from the organisation after 11 years' service.
Speaking about her contribution, BBE's Chief Executive Officer Kenny Crookston commented: "Carole has been a permanent and welcome fixture at BBE for over a decade and, although she has never sought to be in the spotlight, her voice will be very familiar to anyone who has ever visited or called our National Office in Barnsley.
She has been tireless in her dedication to BBE and our members, a hugely supportive friend and colleague to the whole team, and a terrific supporter of the many initiatives that we have introduced in recent years. We wish Carole a long and happy retirement and look forward to welcoming her and her family to our events for many years to come."
Carole's retirement was marked at a lunch attended by BBE staff members and trustees in Barnsley on 14 October. Typically understated, Carole simply thanked those who attended her retirement lunch for helping to make her experience of working at BBE so enjoyable and rewarding in recent years.
Carole's administrative roles at BBE and BBE enquiries will now be undertaken by new Member Services Administrator Chelsea Parkinson and Project Co-ordinator Jess Wilson, with Safeguarding Officer Sam Fisher now handling all DBS enquiries.
Find out more about the Brass Bands England team and how to get in touch with team members.