News

Published on November 3rd, 2021
Making Summer 2022 Plans ? Bugle Bounces back for Brass Bands !!
The unique West of England Bandsmen's Festival, popularly known as Bugle Contest, is all set to take place on Saturday 18th June 2022. As many bands will know this is an open air contest, held in the heart of Cornwall, which would appeal to bands that have players that might still be nervous about getting together indoors. The Festival welcomes Bands from all corners of the UK and the Continent, many of whom have combined competing with a holiday break.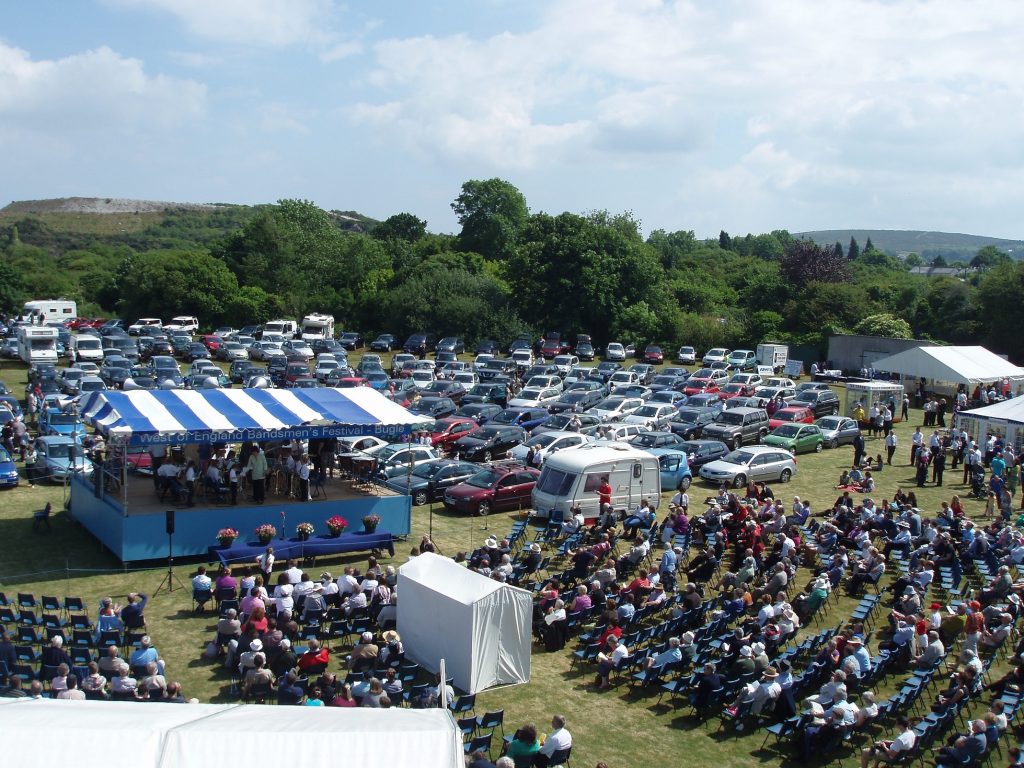 Cornwall is a very popular place at the moment and there are plenty of hotels that would easily accommodate Bands and supporters. With 6 sections from Training Bands right up to Championship Section there should be something for all bands no matter what standard they are currently at. Feel free to get in touch for more information. Here's hoping we can make the return of Bugle in 2022 a special event.
Check the Festival Web Site @ www.buglebandcontest.co.uk for all the details, or phone the Promoter, Andrew Teague, on 01726 815662.