Reviews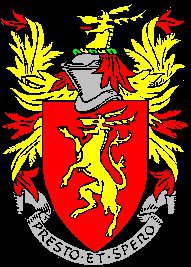 Published on April 25th, 2018
REVIEW: Fishburn Band Concert
Concert: Fishburn Band – Hartlepool Bombardment Memorial
Conductor: Lewis Wilkinson
Soloists: Keeley Brickle, John Gill, Joanne Behan, David Conway
Venue: St Hilda's Church, Hartlepool
Date: Saturday 21st April
On 21st April 2018, the Fishburn Band took to the stage in St Hilda's Church in the historic Hartlepool headland to commemorate the First World War and the 1914 bombardment of the town. With a night of commissioned works, traditional pieces, and exceptional soloists, the full audience were not disappointed.
The first half saw the band pay tribute to the lives lost during WW1, particularly those during the headland bombardment. On December 16th 1914, the Germany Navy began the attack on the town, killing over 100 people.
The attack took place early in the morning meaning a number of children and families were on their way to school when the attack began, many grabbing their belongings and fleeing to neighbouring County Durham on foot. Private Theo Jones – aged 27 – based at the Heugh Battery that was severely hit during the bombardment, was the first to be killed becoming the first soldier to die on English soil during the First World War.
To remember this tragic event and recognise the spirit and recovery of the people of Hartlepool, Fishburn Band commissioned local composer Lee Morris to write a piece for the concert and the result was "A Headland Overture" which formed the finale of the first half. The piece tells the story of that morning, starting with the bangs and booms of the guns on the headland, moving through military fanfares, a moving hymn tribute to Private Jones, and a traditional march depicting the spirit of the people of Hartlepool.
The work was conducted by the composer and, still ringing in audience ears, was a poignant end to the first half. Many audience members commented on how much they enjoyed the piece and how pleased they were to now have a musical work commemorating a large part of the towns' history.
Lee Morris told A4B: "It was an honour to have been commissioned to write such a piece with so much history behind it. It was also an absolute privilege to be invited to conduct the piece in such a wonderful setting, not more than 100 metres away from where the first shells landed just over 100 years ago. Thank you Fishburn Band!"
Before the concert and during the interval there was the opportunity for members of the audience to look at artefacts on display from the Heugh Battery Museum. The second half presented a more familiar concert programme of band classics from Breezin' down Broadway to Rhapsody for Euphonium and Georgia on my Mind.