Live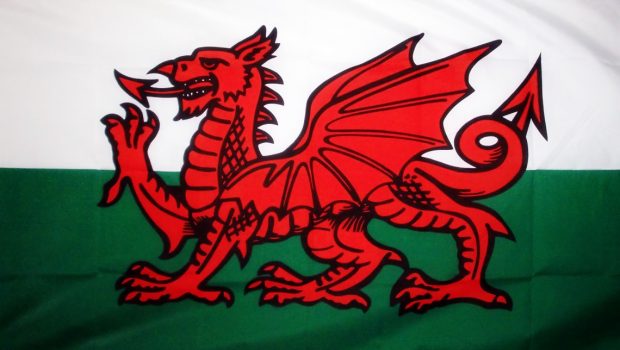 Published on February 29th, 2020
LIVE: Welsh Regional Championships 2020 1st Section
Results
1. BTM
2. Tylorstown
3. Deiniolin
Best instrumentalist: Solo Cornet deiniolin
Predictions
For us there's a clear winner in the 1st section, followed by some great performances from most of the bands here today. A real tough one for the adjudicator but for us it's
1. Parc & Dare
2. Pontardulais
3. Deiniolin
Dark horse: BTM
Band No. 7 Parc & Dare
Great start by cornets, followed by a stunning euphonium. Such warmth of sound through the opening section with nice use on dynamic contrasts. D just a little overdone and sounds get a little harsh. E back row cornets knit together well. You can cut the tension with a knife in the hall with that pause, spectacular. Flugel opens well into G. H principle cornet does well with some real moments of passion here. Superb sop!! Such delicacy up high and no sign of overblowing. J is so quiet you can hear a pin drop! Please don't drop a mute here. Such emotion into K the passion is just oozing out of the band here the MD is just squeezing every last drop of emotion out like it's their last ever performance. Such a shame about the ff section just going over the edge with raw sounds and intonation issues, it really detracted from such fine playing. L is back to lovely lyrical sounds. Great start to the 3rd movement with lots of detail going in here. Percussion starting to drive just a bit too much as we have some clips and out of time entries. Good effort troms. Careful with the dynamics through M and N just getting a bit loud here only f. O is full of warmth again though thank you. The excitement is under control again as we build into the final section. Details on display here are absolutely brilliant.
All in all a fantastic performance here by Parc and Dare and as the saying goes they saved the best til last. Definitely our pick for top of the table. Some brilliant playing from the soloists and an MD who has well and truly squeezed every last drop of emotion out of the music today. Thank you all.
Band No.6 Lewis Merthyr
Intonation in cornet mutes poor to start. Lovely euphonium sounds. Tempo flows just a little too quick for some of the technical parts. E nice back row cornet work, fits together nicely. Good start to the 2nd movement by flugel. Nice sounding cornet with MD allowing space for the passion to come through. Nice warm sounds before J with great balance. Very nice pp through J. Nice build into K with a nice understated soprano. Could use more passion through here though! L back row do well. 3rd movement starts well by basses, although detail is lost through the muted cornets. Tempo is exciting through N with balance being quite good through here. O seems to lose some of the intensity built up through the f section. P solo cornet does well. Intonation suffers again through muted cornets. Great last chord but just be careful with overblowing.
Overall a nice performance by Lewis Merthyr, slight issues with intonation with the mutes but some exciting tempo through the last movement.
Band No.5 Deiniolen
Nice start to the piece, confident euphoniums sing through and the music flows.  Slightly slower tempos than we've heard previously but detail is captured and music is given space to sing.  Driving percussion creates an exciting swell.  Sop sings through the band easily.  Well balanced chords through here.  Nicely done flugel.  Solo cornet does well, perhaps give a little more space and let the music sing.  Sweet sop does well throughout the second section.  The band work well to keep the dynamics down, allowing the duet from euphonium and flugel to be heard easily.  A wholesome band sound in this section, ff is powerful but melodic.  Solo cornet and flugel blend well at the end of second movement.  An exciting drive into the third movement but detail is no lost.  Perhaps the dynamics could be take down a little to create a better contrast between the f and ff.  Lots of detail heard from the cornets in their quavers.  Good percussion throughout which helps keep the intensity built.  Band move easily into the last transition.  Perhaps more could be done to show dynamic contrasts here.  The band play well, but perhaps the ending was a little too loud for my liking, percussion slightly over powering the band.  A solid performance none the less!
Band No.4 BTM
A solid start from BTM followed by sweet sounding euphonium.  Good balance from trombones.  A well balanced ensemble with good dynamic contrasts.  Good percussion helps drive the band along nicely.  Back row do well.  Flugel moves easily into the second movement.  Solo cornet does a good job.  Rep comes through nicely.  Sop sings sweetly above the band.  Nice p back row.  The flugel and euphonium sing sweetly together.  A good effort from the band to keep dynamic down before swelling into a lovely ensemble.  Well done sop.  Well balanced chords to bring the second movement to an end. Both flugel and solo cornet move effortlessly.  Band move together throughout the third movement giving a tight ensemble.  Perhaps more contrast between f and ff.  Clean quavers to be heard in the cornet section.  The band so well to keep the excitement.  Nice solo cornet entry.  Good percussion drive the band to the end.
Band No.3 Newport
A sure start to the piece with clear detail from the cornets.  Nice middle band here also.  The music flows but some detail is lost.  Nice flugel leads us into the cornet solo, who does a good job.  Sop does a good job singing sweetly over the band.  A few intention issues in some of the louder sections of this movement.   A good pulse from the percussion into the third movement.  Detail is lost somewhat here though.  Good effort made to show the difference between the f and ff.  A nice whole band sound towards the ending of the piece.  A little intention between the cornet and sop.  Nice balanced ending.  Perhaps a little more dynamic contrast could be shown between the middle dynamics.
Band No. 2 Pontardulais 
Not the cleanest beginning but the band settles quickly and the music happens when the euphonium starts.  Nice sounds coming from the horn section.  Good detail from the back row. The dynamics contrasts are very nicely done.  A nice whole band sound.  Nice Flugel sound into second movement allowing plenty of space which creates a ripple effect and blossoms into a beautiful cornet melody.  Sop sings nicely throughout this movement.  A beautiful duet between the flugel and euphonium comes through clearly as the band works hard to keep their dynamics down.  Wholesome sounds to close this movement has our hairs rising.  Good percussion into third movement.  The band works hard to show the different dynamics within this movement.  The music flows effortlessly throughout.  An expressive ff to close!
Band No. 1 Tylorstown 
The tempo to begin has a lick to it but detail in the muted cornets is heard clearly.  Nice sound to the middle band. Music flows well with good dynamic contrasts.  Good p euphonium.  Nicely done trombones into second movement followed by nice flugel sounds.  Well balanced ensemble allows the solo cornet to heard which is a sweet sound.  The middle band produce a melodic sound throughout this movement.  Good entry back row into the pp section.  Lovely flugel.  A nice whole warm sound into the ff section with really moves us.  Good dynamic and style contract into the third movement.  Lots of detail heard throughout the cornets.  Good contrast between the f and ff!  An easy change back into the 4/4 with a well balanced ff.  A good ending to a good performance.  The bar has been set!