Live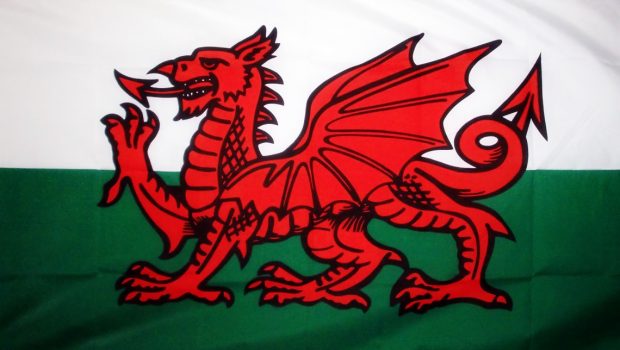 Published on February 29th, 2020
LIVE: Welsh Regional Championships 2020 Section 2
Results
Best instrumentalist – Euphonium Abertillery
Best Percussion – Taff Vale
3rd place – Markham & District
2nd place – Abertillery
1st place – Taff Vale
Band No. 10 Ammanford Town
Solid cornet opening, very nice bass sounds at A. Nice build into C. Careful cornets and snare. Very heavy pesante basses, fantastic. Well balanced tutti ff before G. I very neat and tidy cornets well done. Careful into the swing of compound time. Follow that MDs wiggle! M bit strong for p but style is great. Compound times well handled. Nice basses before Q. R is again neat and tidy with Glyn wielding the sabre well. Don't rush semis at 172 cornets. T very nice dynamics here! And what a sound solo trom well done. Another fine soloist in the solo horn seat. Careful with intonation upper solo cornets/soprano. A fine build into Z with the MD leading his troops into a fierce battle here. Maybe a touch more staccato for us bass end before CC. EE has nice jig feel to it. II very big sound here bass end fantastic. Great intensity all the way to the end.
Definitely one of the better performances of the golden sabre here this afternoon. We really enjoyed Ammanford take on the piece with lots of detail on show and some really warm sounds from the young top cornets. Well done

Band No. 9 Newtown Silver
A solid opening from solo cornets with lots of detail to hear. Intonation suffers slightly as the dynamic comes down. A very solid steady tempo with lots of inner parts to hear but again intonation suffers between horns and cornets. Cornets and tambourine take time to settle and we start to lose the feeling of the tempo here. Not quite bouncy in style, a bit too stogy for us. Maybe just a tad on the slow side which is affecting style. We are missing detail from inner parts. Not agreeing on the 3 3 2 bars of tempo and not together through this section. Good solo trom all seems to be back on track here with just hints of intonation issues. Clean triplets solo cornets well done through here. Great pesante from the lower band, we can feel ourselves marching into battle here. Tambourine and cornets not together on the compound quavers. The intensity towards the ff is great but tempo has suffered.
A brave attempt into the battle for Newtown with tempos varying too much for us. The changes from compound to simple time never really came together. There was some nice lyrical playing through the calmer section.

Band No. 8 Mid Rhondda
Untidy opening, detail over dynamic. Intonation suffers 6 before B. Nice full Band f sound before D. Careful not to get too harsh at D. Too heavy balance before D, but love the intensity. I nice detail heard here and very together. Well handled compound time. Take more time over the triplet semi quavers, they are getting lost. Nice style at Q. Nice quartet between horn euphs and bass. V could use more rhythm. Nice horns at X. Z piano could be a little less. Need to agree on staccato lengths before DD. Horns not together JJ. Solid end chord.
A fine performance here this afternoon with some really nice band sounds, maybe a little too much at times in the upper dynamics but all in all a good performance

Band No. 7 Abergavenny Borough
A confident opening from the strong cornet section very 'risoluto' followed by some gorgeous lyrical playing. Tempo is a very strict allowing for that marching to battle feel. Muted cornets do well with good intonation. A fine bright lively feel to the compound time signatures. Nice flugel. Snare and cornets not always together though which distracts from some fine playing. Staccatos not cutting through the mutes in the cornets. Great playing from the solo trom and Eb bass. Perc starting to creep over the band a little too much. Basses not always together. Detail is getting lost through the louder section.
Overall a performance that showed signs of promise but not enough intensity through the longer phrases and some detail not coming through.