Live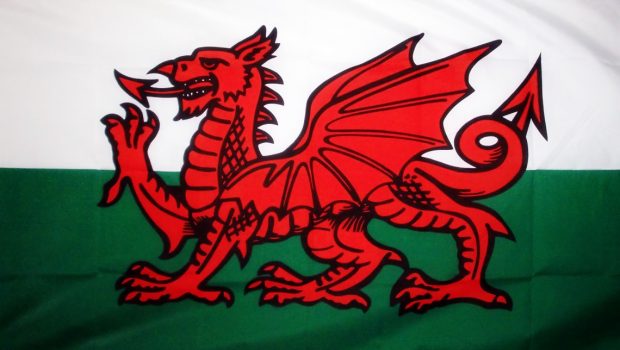 Published on February 29th, 2020
LIVE: Welsh Regional Championships 2020 Section 3
Results
1. Beaumaris
2. Usk
3. Briton Ferry
Best instrumentalist: Baritone Beaumaris
Predictions
For us it has been an enjoyable morning listening to 8 bands wade their way through the tempestuous seas of Andrew Bakers "Endurance" not all bands came back to port unscathed. We think that there's a clear winner in the form of a very fine Beaumaris band followed by a fine sounding Usk band. With a solid performance from Briton Ferry we could also see them in the mix for some prize money here today. With varying degrees of tempo on display here this morning it will be interesting to see what our adjudicators think on the balance between speed and detail. As for the results we are thinking.
Beaumaris
Usk
Briton Ferry
Gwaun Cae Gurwen
Dark Horse: Melingriffith 2
Band No. 8 RAF St Athan
Great opening from muted cornets, flugel does well through the opening solo. Good basses into variation 1, lots of detail is heard here. Troms a bit scrappy into C. Well done sop. Good buildup into the ff before G with a great pp to end the movement. Horns not quite together in the 7/4, good articulation from cornet. Sweet sounding sop before I. Intonation suffers as the crescendo builds in to the ff before J. inconsistent ending to the movement with quavers not together. Variation 3 sounds quite lathargic with the cornet quavers geting loger through the phrase. Great dynamic at N but we seem to lose the ends of the notes. Good start to variation 4, with nice sounding flugel. Great Eb bass. Q is well handled. Fine solo from euphonium. Great sound from solo horn. Good balance cornets before variation 5 but intonation is in and out with the attempt at controlling the dynamic. Great full sound from solo cornet, just be careful not to over do the upper dynamic as your sweet sound gets a bit harsh. Another fine back row build up led by rep into U. Lots of space through Letter U but intensity through the semi breves is lost. Intonation suffers before V. Great build into the final ff. Maybe a little too much troms. Again fff is relative.
Some nice moments from RAF with soloists doing well but the was some detail lost through the faster section and quite a few intonation issues but overall a warm sound produced by the band and an enjoyable performance.
Band No. 7  Severn Tunnel
A tentative opening which settles well when the flugel enters. Not quite together in the triplet motifs. Variation 1 soon picks up tempo with lots of lost detail and sections not together. Lots of rushing going through letter F and G. Intonation in the horns through the 7/4. Good sop. Good buildup into the ff before J. Detail is lost . through variation 4. Letter N good dynamics and balance.  A nice change of pace into variation 4where the band settles for some nice flugel, trom euph and Eb bass entries. Great piano before Q. Rep and bari do well at Q. Great sounds from euph again maybe give it some more space to enjoy the sounds. Good dynamic into variation 5. Now we are hearing some quality sounds from all around the band with a great solo cornet and flugel. Some really nice lower band sounds here although we seem to hear you push the tempo again into U. Well balanced and handled ff through U. A fine build to the last 6 bars with some increasing intensity and tension, well played.
Overall the slower movements were good but lots of detail was lost through the faster movements, some good interjections from soloists but some unbalanced sounds and poor intonation in places may have let them down.
Band No. 6 Melingriffith 2
Good opening from cornets but watch that intonation when playing with mutes. Another fine solo flugel and euphonium. Rep does well before variation 1. Good detail through the f section although balance is lost and middle band doesn't come through. Lower dynamics are handled well, although the f seems a bit harsh. Variation 2 seems to drive forward well with some fine articulation. Variation 3 starts with great bass sounds although cornets a bit more staccato could be used here. Good ff sound at N not quite 100% together though. Great Eb bass before Q with all soloists doing well. A fine interpretation from the euphonium lots of time to shine. Intonation suffers again going into variation 5.  Very confident rep and back row heading into the open seas of letter U. Just loses some exciitement through letter U with minims dying through the 2nd half of the beat. The final bars are well balanced but maybe a bit brash in the FFF it loses its warmth.
A performance that started well but seemed to get tired towards the end. There was fine contributions from all soloists  but tuning through some of the quieter sections suffered especially with muted cornets. Some real moments of passion from the MD who gave lots of space through the ralls and rits. A good performance from all.
Band No. 5 Seindorf Beaumaris
Very smooth opening, you can hear every note from the cornets, followed by a fine sounding flugel and euphonium. Just some minor intonation in mutes. Fantastic detail heard from lower band into variation 1. Great middle band syncopation. The detail and dynamic contrasts are fantastic, well done. A speedy opening to variation 2 not many of the staccatos heard. Great bass platform for the band to play on though. Great sounding soprano. What a buildup into 2 before J! Intensity goes all the way through to the dim thank you. Great driving tempo into variation 3 with good balance through the muted cornets with sharp staccatos here. N What a sound! Basses! Maybe a little hars to wards the end of the ff phrase. Variation 4 some great duets through here. Great sound flugel such warmth and space. Fine euphonium with some really nice dynamic contrast. pp before Variation 5 is so sweet. Fantastic sound from solo cornet! with a massive feeling of space without the loss of flow this really is some fine playing. Good back row build into the tutti ff at U. Again such a big warm sound from lower band here. The last 6 bars are so well balanced, and that final chord WOW!
A very fine performance from beaumaris here. It's very hard to see anyone beating that here this afternoon. Such big warm sounds through the slow sections with lots of space for the soloists to shine!! Definitely one for a qualification space we think. Thank you.
Band No. 4 Briton Ferry
Good balance to open from muted cornets, with some nice solo work from the flugel, the opening feels so calm and serene with lots of space. Well handled by the MD. Well controlled dynamics in variation 1 and balance is good with almost every inner part coming through. Nice sop and solo horn. Perc is spot on through E, with a well built climax before G. Some great articulation through the 7/4 although maybe trying too hard with a few clips in the cornets. Nice intensity into the ff before J but again it is lost with another dramatic dim before its marked. Variation 3 has an exciting poise to it with a driving tempo and some great articulation. Massive sound at N although intonation suffers slightly in the effort for a big dynamic. Flugel and trom playing as individual soloists rather than a duet, seem to be more like a lovers tiff. Nice rep and 1st Bari motifs. Great sound from solo euph nice tone and phrasing. 4 before variation 5 suffers with intonation but dynamic is well handled. Lots of space through the cornet solo but seems to have lost its flow, for us it needs to push forward ever so slightly. Great rep before U followed by a fantastic back row sound. Great build into with such intensity through the minims, with a great bass sound. Again just watch the intonation doesnt suffer because of the dynamics. Wow FF is loud! still a fff to go!
Overall some very fine moments from briton ferry with them pushing the upper dynamic limit, maybe too far as intonation and balance just suffered especially towards the end. Shout out to a fine back row cornet team and flugel some excellent sounds.
Band No. 3 Ynyshir
Slightly brittle opening from the cornets, with the flugel and euph bringing some nice tones to the front. Intonation suffers in the opening section. Horns and back row are seldom heard through the f section of variation 1. Great effort from the young soprano! F good build to the ff but all the excitement and intensity is lost with such an immediate and abrupt dim. Very bright tempo through variation 2 which is causing some uneasy moments of lost detail. Great ff 3 before J. Letter K again another great solo line from the soprano. Great sound basses before L. Very nice band sound N but careful again with intonation with long loud phrases. Good balance flugel and trom. Again good flugel through Q. Very nice euphonium, great sound and accuracy through the solo, maybe give it a little more space and time. Intonation much better into variation 5. Good sound from the young solo cornet. Just a bit untidy into U. FF minims in lower band not quite together but the intensity is great. Last 6 bars are very well controlled with such a warm sound! definitely no overblowing here.
A well executed performance from ynyshir with a few inconsistencies in tuning and intonation. A few moments of insecure playing but overall a performance to be proud of from a very young band.
Band No. 2 Usk
Nice opening from cornets and such a sweet sound immediatley singing from the first note. Brittle into variation 1 from cornets, very nice pace to this here very exciting with all parts coming out of the mix well. Trom intonation suffers in the effort for mass crescendo before G. Not quite balanced in the 7/4 from cornets. Very nice balanced upper dynamics through here. 3 before J should be a full bar off FF. Variation 3 is off to a great start with a well controlled pp. The buildup to N is very exciting with some really nice sounds. Some great sounds coming from the back there percussion. Variation 4 has great balance between flugel and trombone, both showing some stunning tone colours. Euph does well, followed by great sounds from all soloists before R. Well controlled pp before variation 5. This is so smooth here fantastic playing from again from flugel and cornet. Good build into letter U but could use some more passion and space. Very well controlled ff and fff to the end, with some cracking bass sounds.
Such a good warm sound in the upper dynamics from this band and for us the flugel was a star! All soloists performed well and with only a few minor intonation issues there it was a pleasure to listen to well done all.
Band No. 1 Gwaun Cae Gurwen
Confident opening, fantastic soft sound from flugel. Good balance although not 100% together. Nice forte tutti section in opening of variation 1. Nice touches from solo horn and soprano. Great dynamic contrasts. Opening of variation 2 not quite together but nice articulation. Good balance in ff chord before J. Cornet quavers could be more staccato for us here. Great accents at M loving the exciting buildup into letter N.Letter P could do with more flugel seem to lose the duet here. Great effort from all soloists before R. Very nice solo cornet, giving loads of space to such a calm movement. 4 before U inst quite together but gets back into gear for the ff. FF chords losing intensity towards the end of the bars. Only mf to start Troms 3 before the end.
Overall a great start to the day from Gwaun Cae Gurwen. Some very nice sounds coming from all the soloists but we feel that some uneasy moments of sections not being together in the faster sections may not favour with the adjudicators. Some quality sounds for this 3rd section band in the quiet and upper dynamics. Well done all.